James Henry Jr.'s 'Take Me Down Easy' was featured on the new season of the animated comedy-drama BoJack Horseman this week — BoJack Horseman, Season 6, Episode 7, (now streaming on Netflix).
The gorgeous song was played at the end of the episode and over the end credits, and it's a perfect illustration of the inner mind of BoJack himself and how he probably feels.
Someone who, on the outside is often brash, rude and obnoxious and who causes problems for everyone around him. Inside, though, he's this lonely person, unhappy with how his life turned out, full of self-loathing and desperately longing to be loved.
James Henry Jr.'s 'Take Me Down Easy' is the first single from his upcoming debut solo album, while James Henry Jr. is the moniker for singer songwriter Pete Harper .
He, along with J. Blynn, comprises the indie duo Motor Sales.
In recent months, however, Harper decided to also launch a solo career.
Harper then chose the new name as a lovely homage to his grandfather James Henry Jr., who he describes as "a truck driver and a searcher".
Along with the new name, J.H.J is now getting ready to release his first 10-track solo album, which will also feature contributions from artists like Jay Bellerose, Blake Mills, Cunningham, Julian Lage, James McAlister and Justin Stanley.
If this gorgeous first song from the album is a good example of what we can expect, then I'd say he may just have something quite special ready to launch to the world.
Listen to James Henry Jr.'s 'Take Me Down Easy' in the video below.
You can also hear it in the Spotify widget below. (And do give it a few plays if you like the song, as Spotify plays are all-important to artists launching new music).
You can follow James Henry Jr. on Facebook.
Related reading: Listen to Vincent's 'Ageless' from BoJack Horseman — as it makes fun of L.A. culture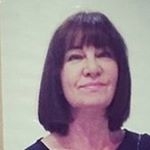 Latest posts by Michelle Topham
(see all)