Six-times Grammy Award-winning singer songwriter James Taylor's 'Shower the People' was one of the classic 1960s and 70s tracks played on the finale episode of A Friend of the Family last night — A Friend of the Family, Episode 9, "Revelation".
The song was played as the Broberg family are congregated around the table working on a puzzle together, and as the phone begins to ring.
James Taylor's 'Shower the People' is the first track and lead single from the singer's seventh studio album In The Pocket.
The album came out in 1976 on the Warner Bros. label, and was known as an album that was even more melodic than his previous work. To the point that songs like 'Shower the People', with their feel-good atmosphere, became fan favorites.
Particularly as the track is somewhat of a reminder that, even if we sometimes have disagreements with family and friends, if you will only shower them with love anyway, things always work out for the best.
'Shower the People' featured James Taylor's then-wife Carly Simon on harmony vocals, as well as The Section's bassist Leland Sklar on the bass guitar.
The track went on to chart at #22 on the Billboard Hot 100 chart, and also hit the top spot on the Easy Listening chart.
Interestingly, however, especially due to it becoming such a James Taylor staple in concerts in later years, the song didn't chart anywhere else, except in a #1 spot in Canada on the Adult Contemporary chart.
Listen to James Taylor's 'Shower the People' as heard on last night's season finale of A Friend of the Family on the 2019 remastered version of hisIn The Pocket album, and in the video.
Watch all nine episodes of A Friend in the Family on Peacock.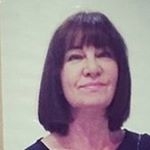 Latest posts by Michelle Topham
(see all)