Jane XØ's latest single 'I Don't Wanna' was uploaded to Mr. Suicide Sheep's YouTube channel yesterday and it's addictive.
If you're now looking for more information on Jane XØ, however, you're not going to find it here.
That's because Jane XØ is a mystery. She's a producer with three superb tracks to her name. (Well, we think she's a she, we don't really know for sure?) (And we think the vocals on the tracks are hers, but we don't know that yet either?)
All we know is Jane XØ likes to keep herself to herself (himself to himself?), and gives out the least amount of information possible. Even while she continues to release stunning track after stunning track.
And that? It makes her even more addictive.
As her website says, "You know who I am, but who I am doesn't matter".
Listen to Jane XØ's new single 'I Don't Wanna' in the video below. The vocals are superb, and the synth is awesome. And that's a song that grabs you.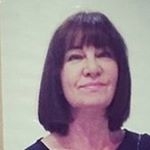 Latest posts by Michelle Topham
(see all)