American alternative rock band Jane's Addiction's 'Been Caught Stealing' was one of the tracks featured on this week's episode of the new Freevee comedy series Sprung — Sprung, Season 1, Episode 7, "Chapter Seven".
The track was played as Rooster and Wiggles are trying to steal the maid's license.
Jane's Addiction's 'Been Caught Stealing' is a now-iconic song that was released by the indie band on their second studio album Ritual de lo Habitual in 1990.
It went on to become the band's most popular and biggest hit, skyrocketing to #1 on the United States' Modern Rock Chart, and charting high up in Australia, the UK and Ireland.
The song is instantly recognizable nowadays due to the dog barks that intro the song.
Barks that came from a stray dog lead singer Perry Farrell had recently picked up from an animal shelter and brought to the recording studio.
As the band recorded, the dog began to bark and, once it was heard on the recorded track, the band decided it would be a brilliant way to kick off 'Been Caught Stealing'. Even though that had not been planned.
Those barks, of course, mean millions of people now recognize the song long before the music even begins to play.
Listen to Jane's Addiction's 'Been Caught Stealing' on the song's music video, which has band members dressed up in various outfits that make stealing easy to do.
They then head into a supermarket where they proceed to grab various items and shove them into their clothing.
You can also hear the song on the band's Ritual De Lo Habitual album.
Watch the first season of Sprung on Freevee.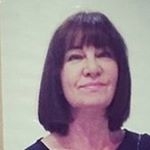 Latest posts by Michelle Topham
(see all)