It's time for my usual weekly crushing on the music on the soundtrack of the new FX series Pose because, after last night's episode, the Music Supervisor is cementing him or herself in my mind as one of the best in the business.
After all, last night's episode of Pose — Season 1, Episode 3, "Giving and Receiving" — featured that beautiful Janet Jackson track 'Let's Wait Awhile'. A song I played so much when it was released back in 1986 I just about wore a groove in the album but, a song I also haven't thought about for years.
Until last night when Janet Jackson's 'Let's Wait Awhile' was played on Pose as Stan turns on the radio after going with Angel to her new apartment, and as she promises that if he will be with her on Christmas Eve, they can have sex for the first time.
'Let's Wait Awhile' is from Janet Jackson's third studio album Control, and was the fifth single from the album. An album that was Jackson's pop breakthrough, giving the singer her first number one album in the U.S., as well as spawning five hit singles.
Listen to Janet Jackson's 'Let's Wait Awhile' from Pose in the official music video below. It really has held up well, is a song she sings live on every tour, and is still a track I would listen to again and again, over 30 years after its initial release.
You can also listen to it in the Spotify widget below that.
Related: Listen to Debbie Gibson's fabulous song 'Only In My Dreams' from Pose
Did you hear that iconic gay anthem song 'It's Raining Men' on Pose? Listen to it here, it's awesome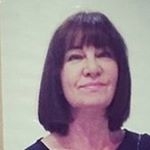 Latest posts by Michelle Topham
(see all)