If you are like me, you have probably been binge watching the superb new Netflix series 'The End of the F**king World' this week. And by binge watching, I mean watching it straight through. Twice. I don't know about you.
For me, the reason why 'The End of the F**king World' is so addictive is not just the writing, the story and the wonderful acting of the two leads (Jonathan Entwistle and Lucy Tcherniak), it is also much of the 1970s music used in the series.
Music like the iconic Janis Ian song 'Seventeen'. A song you will have heard a thousand times if you listen to music, but may not have a clue who the artist was that sang it.
Janis Ian's 'Seventeen' was released in 1975 on her sixth studio album Between The Lines, and became Ian's first number 1 hit single in more than seven years. The song also won a Grammy Award  the following year for the Best Female Pop Vocal.
At the time, Ian said she originally wrote the song after reading a newspaper article about a formerly popular high school girl who, after graduating, realized how vacuous all that 'popularity' was as it certainly didn't solve any of her problems or make her happy.
'Seventeen' then became a commentary on how ridiculous society's 'norms' about the importance of being beautiful and popular are and how those people, who we think will end up being happy when they grow up because they are popular when young, often tend not to be.
As for Janis Ian herself, she is a folk artist that has been releasing music since the mid-1960s. Over 50 years later, she is still active in the music industry with Strictly Solo, her last album, being released in 2014.
Listen to Janis Ian's 'Seventeen' in the video below. And yes, the lyrics she wrote over 40 years ago are still just as relevant today. Probably even more so.
Related: Listen to that gorgeous Mazzy Star song 'Five String Serenade' from 'The End of the F**king World'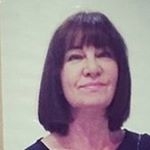 Latest posts by Michelle Topham
(see all)