Listen to Jasmine Thompson's Old Friends — a lovely track about the importance of the people you have known the longest
British singer songwriter Jasmine Thompson's Old Friends was featured on Grey's Anatomy this week — Season 13, Episode 21, "Don't Stop Me Now".
The track is from her upcoming new EP Wonderland, which will be released in May, and was played at the end of the episode when Katherine extends an olive branch to Richard and and Owen tries to make Amelia feel better.
Jasmine Thompson is a 16-year-old singer who was first discovered from the cover songs she had been posting on YouTube since she was just 10 years old.
A collaboration with German DJ and music producer Felix Jaehn followed, and Thompson was soon attracting the attention of people like Meghan Trainor who ended up writing 'Old Friends' for her.
According to Jasmine, the song happened because she had been working with songwriter Ross Golan and was depressed as she was away from London and all her friends.
She told Golan about how she felt and, after she went back to London, Golan approached Meghan Trainor with an idea for a song about Jasmine. Old Friends was the result.
Related: Jasmine Thompson's Like I'm Gonna Lose You was featured on The Originals, and it's so pretty
Now the track is on her upcoming EP and is a featured song on Grey's Anatomy. How cool is that?
Listen to Jasmine Thompson's Old Friends in the video below.
It was released yesterday, the same day it appeared on Grey's Anatomy. Oh and, by the way, her voice is stunning.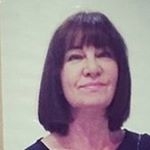 Latest posts by Michelle Topham
(see all)