American singer songwriter Jazmine Sullivan's 'Lost One' was played on the latest episode of Black Lightning last night — Black Lightning, Season 4, Episode 10, "The Book of Reunification: Chapter One".
The song is from Sullivan's debut EP Heaux Tales, which was released earlier this year via RCA.
An interesting concept EP taking on topics like women power, feminism and sexism, Sullivan herself said about the release:
"Heaux Tales is about my observation of today's women standing in their power and owning who they are — No longer is male patriarchy dictating what it means to be a 'good girl.' The truth is, women of all ages have been called a 'heaux' at some point in life, whether deserved or not, by some man trying to put us in our place; a place designed to keep us under control, out of the way and usually beneath them. […] We all have a journey to make and it's our choice alone how we get there."
Sullivan's 'Lost One' was the lead single from the EP. It peaked at #8 on Billboard's Hot R&B Songs chart.
The Heaux Tales EP charted on three charts in the U.S. — peaking at #1 on the Top R&B Albums chart — and also charted on the UK Albums chart at #79.
Listen to Jazmine Sullivan's mellow 'Lost One' on her EP. There is also a gorgeous live performance of the song she recorded live last September.
A performance that, for me, is even better than the recorded version as her vocals are so rich and smooth.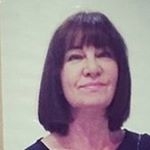 Latest posts by Michelle Topham
(see all)