Mexican-American experimental musician Jean Dawson's 'Pirate Radio' was played on the soundtrack of Paramount+'s School Spirits last night — School Spirits, Season 2, Episode 5, "The Twilight End Zone".
The song was playing as Wally is in the stands and takes off his shirt symbolizing he's finished with football.
It continues playing as Maddy turns away from him and sees her mother standing next to her, and watches her until she walks away.
Simon then arrives and shows Maddie the video saying "If Claire knows about this video, and she knows you took it, that's motive".
Jean Dawson's 'Pirate Radio' is one of five singles the San Diego native released in 2022 from his latest album Chaos Now. The track made it to #11 on the Billboard Adult Alternative Airplay.
'Pirate Radio', along with the album it comes from, was released on Dawson's own label P+.
The same label on which he has also released three full-length albums and almost 20 more singles since 2018.
Listen to Jean Dawson's 'Pirate Radio' on the song's music video, and in the Spotify player.
The video is beautifully shot, and features Dawson in a dichotomous world hanging out on the street with both his lowrider friends and a young deer that doesn't even seem to be remotely afraid of him.
The song itself is a mellow experimental pop song infused with an orchestral melody that really is quite lovely.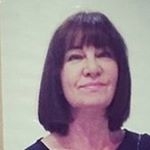 Latest posts by Michelle Topham
(see all)