The late French actress and singer Jeanne Moreau's 'Le Tourbillon' was played on the new episode of Lucky Hank on Sunday — Lucky Hank, Season 1, Episode 2, "George Saunders".
The French language track was played as Hank and his wife have a conversation then get into the car.
Jeanne Moreau's 'Le Tourbillon' was first heard on the now-classic 1962 film Jules and Jim. A movie starring Moreau herself alongside Henri Serre and Austrian actor Oskar Werner.
The song was heard in a scene where Moreau (playing Catherine, one of the three protagonists) is singing it to a gathering of friends while accompanied on guitar.
'Le Tourbillon' was not actually written for Jules and Jim, however.
Instead it was originally written by Iranian singer songwriter Serge Rezvani especially for Jeanne Moreau a few years before she starred in the movie.
The song was only ever meant to be sung within Rezvani and Moreau's circle of friends, but director François Truffaut asked Rezvani if he could use 'Le Tourbillon' in the film, as he felt it suited Moreau's character so well.
The song went on to become one of the French actresses popular hits.
Listen to Jeanne Moreau's 'Le Tourbillon' as heard on Lucky Hank in that famous scene from Jules and Jim, as well as on Moreau's album Le tourbillon de ma vie.
An album that came out in 2017, the year of Moreau's death at the age of 89.
Watch Lucky Hank via AMC.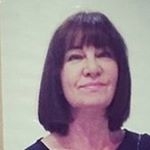 Latest posts by Michelle Topham
(see all)