Legendary American rock band Jefferson Airplane's equally legendary track 'White Rabbit' was that song played on the new German mystery horror series 1899 this week — 1899, Season 1, Episode 1, "The Ship".
The track was played over the episode's final montage.
Jefferson Airplane's 'White Rabbit' was originally written by Grack Slick even before she became a member of Jefferson Airplane.
It was based on the classic Lewis Caroll story Alice's Adventures in Wonderland, and the drugs that are used in it, and was recorded on the band's second album Surrealistic Pillow in early 1967.
Slick later commented on the song she was surprised parents read books like this to their children, and then seemed shocked when, as adults, those children began to use drugs themselves.
She also explained the White Rabbit is a person's curiosity. Something she recommended everyone follow, as that is often what gives your life the most meaning and makes you happy.
'White Rabbit's' now legendary status
At the time of Jefferson Airplane's 'White Rabbit' release, the song charted on two charts in the United States — at #8 on the Billboard Hot 100 and at #6 on the Cash Box Top 100 chart — as well as at #1 on the RPM Top Singles chart in Canada.
It is the song's legendary status since release, however, that has put 'White Rabbit' on the map, with the track now named by many music critics as one of the best songs of the 20th Century.
Particularly as people began to realize just how beautifully the track was written, the incredible imagery behind its lyrics, and how representative it was of the drug-filled 60s.
Listen to Jefferson Airplane's 'White Rabbit' on the band's Surrealistic Pillow album, and in the video at the bottom of this article.
You can also watch a live performance the band gave of the track on The Smothers Brothers Comedy Hour way back when.
Meanwhile, 1899 is now streaming on Netflix and, if you enjoy a good horror story, this one is damn good.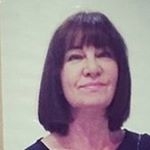 Latest posts by Michelle Topham
(see all)