Remember American pop singer Jennifer Paige's 'Crush'? That fabulous song that was a massive hit in just about every country on the planet in the summer of 1998?
Well, that track was back on the soundtrack of the latest episode of the Apple TV+ series Truth Be Told yesterday — Truth Be Told, Season 3, Episode 7, "The Luxury of Self-Reproach" — and was the song playing in the background of the flashback scene as Eva is flirting with a guy at a party.
And yes, it holds up so well that, even 25 years after its' release, 'Crush' is still as fresh and cool as it always was.
Jennifer Paige's 'Crush' was originally released as the lead single from the pop singer's self-titled debut studio album, which came out on the Hollywood record label in the U.S. in mid-1998.
The song went on to become such a surprise worldwide hit, it hit #1 on charts inAustralia, Canada, the United Kingdom and New Zealand, as well as placing in the Top 10 on charts in 12 other countries and the Top 20 in a slew of others.
In the United States, 'Crush' hit #3 on the Billboard Hot 100 chart, and also charted on four other American charts.
All of this caused Paige to go from an unknown artist just starting out her singing career to suddenly having her music appearing on radio stations all over the world, and herself in high demand for live performance on TV stations around the United States.
Listen to Jennnifer Paige's 'Crush' as heard on Truth Be Told in the song's upbeat music video, and on Paige's first album.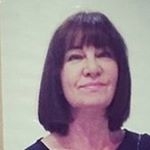 Latest posts by Michelle Topham
(see all)