Listen to Jenny Owen Youngs 'Won't Let Go of Me'
American singer songwriter Jenny Owen Youngs' pretty song 'Won't Let Go Of Me' was featured on the new episode of Grey's Anatomy — Season 14, Episode 18, "Hold Back The River" — this week.
The track was played during a montage of scenes as we see Amelia throwing up after she talks to Koracik, Meredith and Jo watch over the rats, and Alex and Amelia stand over Noah who is unconscious.
'Won't Let Go Of Me' is Youngs' latest single, and was released the day after it premiered on Grey's Anatomy. It was co-written by Youngs, Aaron Espe and Kyle Neal.
As for Jenny Owen Youngs, she is based in Los Angeles but grew up in New Jersey. She is a multi-instrumentalist, being able to play guitar, tuba, flute and bass.
The indie singer currently has three albums and two EPs out with all, other than her first self-released album, released on the Canadian indie label Nettwerk Records. Her music has also been featured on the Showtime series Weeds, starring Mary-Louise Parker and on the soundtrack of the 2018 movie Fifty Shades Freed.
Youngs is also known as one of the founders of the brilliant podcast Buffering the Vampire Slayer, a podcast created with her wife Kristin Russo, in which the pair talk about each episode of the hit TV show and then create an original song for each one.
Listen to Jenny Owen Youngs' new single 'Won't Let Go Of Me' in the Spotify widget below. You can find out more about her and her music on her website.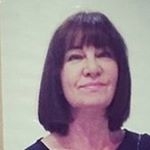 Latest posts by Michelle Topham
(see all)