Jessie Reyez's 'Great One' is one of two of the Canadian singer songwriter's songs that were used on the soundtrack of the new Netflix movie Someone Great this month.
And it is perfect. And more important than you know,
From Reyez's seven-track EP Kiddo, 'Great One' was played as we watch Nate and Jenny break up, and it adds a beautiful poignancy to the scene.
And what is interesting about Canadian singer songwriter Jessie Reyez being featured on the soundtrack of Someone Great is that, although she has a slew of singles (17) and two EPs out, she has still to release her debut album.
Reyez first EP Kiddo was released in 2017, and put the Canadian singer on the international music map.
Since then, she has released a second EP, collaborated with Eminemn on two songs for his last album, and released nine more singles of her own.
But an album is still yet forthcoming.
Why Jessie Reyez's 'Great One' is more important than you know
And, if you think a song does not mean much, or cannot have an impact on people's lives, let the following message sink in.
Written on the YouTube page for Jessie Reyez's 'Great One' by a commentator calling herself Celina Spooky Boo, she leaves a message for Reyez about the importance of her song:
Yesterday, my mother who has MS (Multiple sclerosis) told me she no longer wanted to live. That she wanted to die with dignity because she isn't herself anymore.

In Canada we have the "Death With Dignity Act". My dad held her hands crying, i sat on the floor telling her all the reasons i need her, why this world needs her. The beauty she brought to all of us.

I got in my car in this silent silent night. This song came on my Spotify. I drove and i drove with it on repeat, screaming and crying. Today i watched the video. It took my breath away.

Sometimes the universe brings you a song. I need to thank the Universe for Jessie. I needed this, i needed you.

We will never meet, but you have made such an impact on my soul. I needed this song. She is going to need this song.

Everything is nothing without her.

Thank you thank you. More then a million times over THANK YOU.
Jessie Reyez's latest single is 'Imported', which was released in collaboration with rapper 6LACK earlier in the month.
Listen to Jessie Reyez's 'Great One' from Someone Great in her official music video below.
You can hear her EP Kiddo in its entirety in the Spotify widget below that, and learn more about her on her website.
Related: Listen to Lizzo's 'Truth Hurts' from Someone Great — the new Netflix smash hit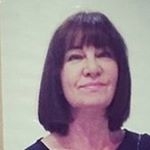 Latest posts by Michelle Topham
(see all)