American rapper JID's '151 Rum' showed up on the HBO teen series Euphoria this week — Euphoria, Season 1, Episode 6, "The Next Episode".
The track was heard during the montage as Troy talks to Gia, as Kat does a shot, as Cassie is dancing and as we see Kat wanting to know happened at the carnival.
JID's '151 Rum' is the lead single from the rapper/singer/songwriter's second studio album DiCaprio 2. An album that charted at number 41 on the Billboard U.S. Billboard 200 and, with the caliber of the tracks on it, should have done even better.
As for '151 Rum', with its tongue twister lyrics sung at high speed, that is some hella good rapping. Especially the chorus.
As for the music video for the song, it is a violent but cool little thing that sees JID kidnapped, shackled to a post and forced to perform.
Eventually he escapes and runs down the street away from the house where he was kept, only to be shot in the back.
As one person in the YouTube comments for the video points out, it's a great metaphor for the music labels who shackle their artists, treat them like dirt then, when they attempt to break free, finish them off.
Listen to JID's '151 Rum' and watch that depressing but probably very accurate music video below.
You can listen to his album DiCaprio 2 in the Spotify widget below that.
Related reading: You will find more songs from Euphoria on Leo Sigh here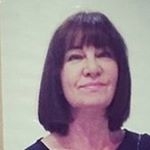 Latest posts by Michelle Topham
(see all)