Listen to Jill Andrews' song 'Get Up Get On' from The Good Doctor — Season 1, Episode 11
Nashville-based singer songwriter Jill Andrews' single 'Get Up Get On' showed up on the latest episode of The Good Doctor this week — Season 1, Episode 11, "Islands Part One".
The song was featured on a playlist that was made by the daughter of a woman whose conjoined twins are in surgery.
Jill Andrews 'Get Up Get On' is from her 2015 12-track sophomore studio album The War Inside, and is a dramatic pop song that was one of the singles from the release.
Andrews also released a music video for the song soon after that is as much a piece of art as it is a music video. Just as she wanted it to be.
'Get Up Get On' itself was a natural choice for the particular scene in The Good Doctor it was used in, as it is a pop anthem telling you to "Get up, get on, Keep your heart up, love, Keep your heart strong" because, if you do, anything is possible.
'Get Up Get On' is also not the first music Andrews has had featured in a popular TV series.
In fact, she is quite the TV show Music Supervisors' darling, with some of her songs being features in series like Teen Wolf, The Originals, and Grey's Anatomy. Her song 'Tell That Devil' is also the theme song for Wynonna Earp.
Meanwhile, Jill Andrews is also working on new music. This time in a new project called Hush Kids with fellow songwriter Peter Groenwald. The duo's debut album will be released sometime in 2018. They are currently running a crowdfunding campaign for the album via Pledge Music.
Listen to Jill Andrews 'Get Up Get On' as featured on The Good Doctor in the official music video below. Be sure to watch the video too as it is quite beautiful.
Related: Listen to Banners 'Shine A Light' from The Good Doctor — it's cool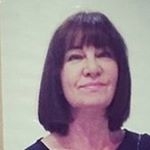 Latest posts by Michelle Topham
(see all)