Jimmy Durante's 'Smile' was featured on the hit movie Joker this month.
The song was heard as we see Arthur delivering his stand-up routine. The Murray Franklin band also play an instrumental version of the track later on in the film as Joker appears on Franklin's show.
Interestingly, Jimmy Durante's 'Smile' was not an original song for the American singer, comedian and actor. Instead, it was originally written by Charlie Chaplin, John Turner and Geoffrey Parsons decades before for Chaplin's now-iconic movie Modern Times, which was released in 1936.
The track was also covered by Nat King Cole, Nat King Cole's daughter Natalie Cole, Judy Garland, Petula Clark and even Michael Jackson in subsequent years.
Jimmy Durante's version of 'Smile' was recorded by the singer almost 30 years after it was written for his 1965 album Hello Young Lovers.
As for Joker, that film, which is actually more of a treatise on modern times and the corruption of  capitalism and the 1% than entertainment, is heading towards being one of the most successful movies of all time.
In its opening weekend, Joker grossed a worldwide box office total of $258.1 million. It was the fourth-largest debut for an R-rated film of all-time.
Director Michael Moore called the film a 'cinematic masterpiece' and has a long and absolutely superb piece of commentary about its importance on his Facebook page (see below).
Star Joaquin Phoenix's performance is being called 'gut-wrenching' and 'phenomenal'. and he is widely being touted to be nominated for an Oscar for the Joker role.
Listen to Jimmy Durante's 'Smile' from Joker in the video below, and on the album Joker: Smile and Other Hits in its entirety in the Spotify below that.
If you have not yet seen Joker, run to a movie theater near you to watch it. It is easily one of the best movies to be released in the last decade, and one of the most important you will see.
Related reading: Listen to Gary Glitter's 'Rock and Roll Part 2' from Joker
Listen to Cream's 'White Room' from hit movie Joker's Gotham riots scene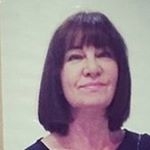 Latest posts by Michelle Topham
(see all)