American alternative rock band Jimmy Eat World's 2001 hit song 'The Middle' was featured on 'The Blacklist' this week — Season 4, Episode 20, "The Debt Collector'.
The song was heard at the beginning of the episode as we see teenagers having fun at a beach bonfire, and then one being driven away by a man in a car against her will.
The track is from Jimmy Eat World's album Bleed American, and was probably the most important song of the band's career at the time, as they had had to self-fund their album after Capitol Records dropped them.
It was also one of those cool anthem songs we sometimes get from insightful artists, as it gives the message "Don't write yourself off yet", because there are always better times ahead, and what you think is a bad thing that happened to you just might not be. And we have all experienced times like that.
Related: The Romantics 'What I Like About You' from 'The Blacklist' is cool
Listen to Jimmy Eat World's 'The Middle' as featured on 'The Blacklist' in the official video below.
You can buy Bleed American (in my opinion, still the best album Jimmy Eat World has released) on most major music sites online.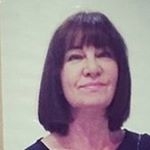 Latest posts by Michelle Topham
(see all)