Iconic British rock, blues and soul singer songwriter Joe Cocker's 'Feelin' Alright' was one of the songs played on the soundtrack of New Amsterdam last night as the new season of the medical drama returned — New Amsterdam, Season 4, Episode 1, "More Joy".
The growly soul track was heard playing as Max and Helen are making love.
Interestingly, Joe Cocker's hit song 'Feelin' Alright' was not originally released by the English singer, but instead was written by a member of the rock band Traffic, who also released the track on their 1968 self-titled album.
Their version of the song didn't chart well.
Cocker released a cover of the song a year later for his debut album With a Little Help From My Friends, then re-released it as a single three years later.
Both times, Cocker's 'Feelin' Alright' charted high in the U.S. and UK causing the song to now be recognized as a Cocker track, and rarely equated with Traffic.
Listen to Joe Cocker's 'Feelin' Alright' from last night's New Amsterdam on his debut studio album.
There is also a wonderful live performance Cocker gave of the song in Cologne back in 2013.
Sadly, Cocker himself, an almost lifelong smoker, died of lung cancer a year later at the age of 70.
As for Season 4 of New Amsterdam, the medical drama is airing on NBC.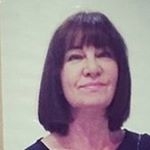 Latest posts by Michelle Topham
(see all)