English soul, rock and blues singer songwriter Joe Cocker's 'You Are So Beautiful' was featured on the bonus episode of The Walking Dead last night — The Walking Dead, Season 10, Episode 22, "Here's Negan" — which aired on April 4th, 2021.
The song played as Negan returns home and was the perfect song for how he felt about Lucille.
Joe Cocker's 'You Are So Beautiful' was written and originally released by Billy Preston early in 1974.
It was then released later in the same year by Cocker on his fourth studio album I Can Stand a Little Rain. A song that quickly catapulted to #4 on the U.S. Cash Box chart and #5 on the Billboard Hot 100 chart.
The track itself has been licensed for play on a large number of popular TV series, including Ally McBeal, Quantico, Desperate Housewives, The Wonder Years, The Simpsons and The Boys and has become one of Cocker's most recognized songs.
Listen to Joe Cocker's 'You Are So Beautiful' from last night's The Walking Dead on both his I Can Stand A Little Rain album and in a live performance he gave of the song some time in the 1990s.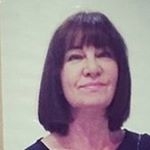 Latest posts by Michelle Topham
(see all)