Jazz musician John Coltrane's 'By The Numbers' was played on The Cleaning Lady this week — The Cleaning Lady, Season 2, Episode 2, "Lolo and Lola".
The song was heard as Thony is taken to Robert's office.
Advertising
John Coltrane's 'By The Numbers' is from the American musician's The Last Trane album, which came out in 1966 via Prestige Records.
The album features just four tracks, but that is because each track is almost double in length of a typical music track, with the lovely mellow piano-driven 'By The Numbers' surpassing that length at over 11 minutes. All tracks on The Last Trane were songs that had been recorded in 1957 and 1958, but not been issued previously.
John Coltrane himself was/is one of America's most well-known and most lauded jazz musicians and, even though he died of liver cancer at the age of just 40 in 1967, he still left behind a large and impressive library of work.
Listen to John Coltrane's 'By The Numbers' from last night's The Cleaning Lady on his The Last Trane album, and in the video. Watch the latest season of The Cleaning Lady on Fox.
Advertising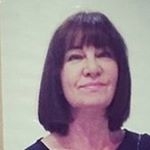 Latest posts by Michelle Topham
(see all)