Blues and country singer songwriter John Hiatt's 'Little Blue Song for You' was that mellow song playing on The Resident last night as Leela and Devon consider what to do on their day off — The Resident, Season 5, Episode 12, "Now You See Me".
The song is the fifth track from Hiatt's debut studio album Hangin' Around The Observatory, which was released in 1974 via the Epic record label.
Advertising
The album itself didn't chart, but it did set John Hiatt well on the way to becoming the iconic artist he is now thought of as being by much of the music world.
It is also one of 26 albums the singer has released in the last almost 50 years, with his latest album Leftover Feelings coming out last year.
Interestingly too, while Hiatt is known worldwide for his music and has a huge cult following in the United States, he has never actually had a song chart on the US Hot 100 chart.
Advertising
His highest charting song was at #8 on the Mainstream Rock chart with 'Slow Turning' back in 1988.
Hiatt's music has been licensed for play on a huge number of hit TV shows, however, including last night's The Resident, The Office, Dawson's Creek, Crossing Jordan, Party of Five, Homicide: Life on the Street, Arrested Development, and Ally McBeal.
Listen to John Hiatt's 'Little Blue Song For You' from The Resident on his Hangin' Around The Observatory album and in the video.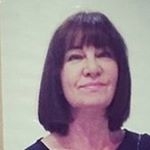 Latest posts by Michelle Topham
(see all)