British alternative blues musician John J. Presley's 'Riders' was played on the HBO British dark comedy series Rain Dogs this week — Rain Dogs, Season 1, Episode 2, "Scenes From a Crucifixion".
The bleak but darkly cool track was heard at the beginning of the episode as Costello (played by Daisy May Cooper) is looking at her phone.
It continues as the peep window at her job opens to reveal journalist Sophie (Alice Haig), who then asks her if she is interested in writing for her.
Costello, of course, isn't thrilled about the intrusion.
John J. Presley's 'Riders' is the third single from his debut studio album As the Night Draws In.
The album came out in 2019 via Nica Records/BMG Music Publishing.
Around the time of its release, Presley commented that he wrote the song after a visit to California's Death Valley, the hottest place on earth in summer months, with the singer talking about the desert and why he wrote the song the way he did:
The vastness of the place left me pretty speechless and the deafening sound of silence stunned me. I wanted to replicate that feeling of space and grandness in the song, the beauty of the landscape.
Listen to John J. Presley's 'Riders' as heard on this week's episode of Rain Dogs in the song's equally bleak music video, and on the musician's As the Night Draws In album.
The quite stark Rain Dogs is now airing on HBO.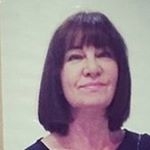 Latest posts by Michelle Topham
(see all)