The iconic English musician John Lennon's 'Well Well Well' was featured on last night's Season 2 season finale of the sci-fi drama series For All Mankind — For All Mankind, Season 2, Episode 10, "The Grey" — which aired on April 23rd, 2021.
The song was played during the spacecraft docking.
John Lennon's 'Well Well Well' is a song from his album John Lennon/Plastic Ono Band, which was released in 1970 via The Beatles own Apple record label.
It was the debut solo studio album from the English singer songwriter, and is still today thought to be one of this best works.
The album charted on charts in nine countries, including hitting the #1 spot in Canada and The Netherlands.
Lennon's 'Well Well Well' was written about the daily activities he and his wife Yoko Ono carried out, and is known for its pounding, heavy beat, heavy guitar and Lennon's screaming vocals.
At the time of the song's release, there were a few critics making comments about Lennon's screaming vocals and song lyrics like "she looked so beautiful I could eat her". (One critic actually called the lyrics 'cannabalistic' — yep, he was that stupid).
Comments that were, in the most part, utter bunkum and that showed a severe lack of understanding of Lennon and Ono as well as an insistence on pushing their own vapid opinions onto the song.
Listen to John Lennon's 'Well Well Well' as heard on For All Mankind in both the video and on his Plastic Ono Band album.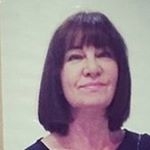 Latest posts by Michelle Topham
(see all)