As many people are saying about the just-released movie Wonder Woman 1984, while Gal Gadot is superb as Diana Prince/Wonder Woman the film itself is cliched and not that interesting. It does, however, have some bright moments.
Moments like the scene when Diana (Gal Gadot) decides to recant her wish and, by doing so, is able to regain her powers and fly for the first time.
All of this accompanied by the strains of British composer John Murphy's 'Adagio in D Minor ' beginning to play and then swell in the background as she soars. A piece of music that was a magnificent choice for that scene.
'Adagio in D Minor' was originally written by Murphy for the wonderful Danny Boyle science-fiction film Sunshine back in 2007.
Since then, the piece has also been licensed for use in a plethora of movies, TV shows and commercials.
Everything from trailers for films like Ready Player One, The Mortal Instruments: City of Bones and X-Men Origins: Wolverine to appearances in films like The Lovely Bones and Kick Ass, and in TV shows like Love Island (UK) and even in a Samsung Smart TV commercial.
Its appearance in Wonder Woman 1984, along with a couple of other tracks, thankfully added a little bit of richness to an otherwise predominantly unsatisfying experience.
Listen to John Murphy's 'Adagio in D Minor' as heard on Wonder Woman 1984 in the video and on the remastered single of the piece in the Spotify player below.
Due to this increasingly weird time we all find ourselves in, Wonder Woman 1984 is currently playing in some movie theaters worldwide.
The film is also streaming on HBO Max for those of you with access to that streaming service.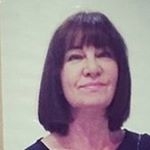 Latest posts by Michelle Topham
(see all)