Folk singer John Prine's 'I Had a Dream' was featured on the AT&T's Audience Network's series Mr. Mercedes last night (5th September, 2018) — Season 2, Episode 3, "You Can Go Home Now".
The track was played as Brady is in bed being taken care of by a nurse, and while Bill is getting ready and listening to music.
John Prine's 'I Had a Dream' is the last track on his 1980 album Storm Windows. The track itself is a lovely little rocker piece, and is another great example of Prine's beautifully evocative lyrics that are written in such a simple way.
"I had a dream last night
Last night I had a dream
Birds were flying left and right
Thru the light of a movie screen
Everyone was looking
For something to do
I even thought
I had a chance with you".
Listen to Prine's 'I Had a Dream' in the video below. There is a lovely live version of the song from 1978 in the video below that.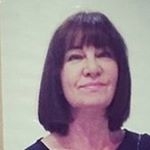 Latest posts by Michelle Topham
(see all)