Johnny Cash's 'God's Gonna Cut You Down' was one of the tracks played on last night's episode of the Showtime horror series Let The Right One In — Let the Right One In, Season 1, Episode 10, "What's Done in the Dark".
The song was released after Cash died on his post-humous album American V: A Hundred Highways, which came out in August, 2016.
The album shot to #1 on both the Billboard 200 chart and the Top Country Albums chart in the United States, as well as charted in 17 other countries including in the United Kingdom, Canada, Germany, Finland and Denmark.
Sadly for Cash, who didn't live to see its success, it was also his first album to hit #1 in the U.S. in almost 40 years.
Johnny Cash's 'God's Gonna Cut You Down' is actually a traditional American folk song that had been recorded by many other artists before him in many different types of music genre.
Cash's version had a different arrangement than others though, and the black and white video for the song, which was also shot after his death, was (strangely and unnecessarily) made up of a compilation of famous people like Johnny Depp, Bono, Sheryl Crow, Chris Rock, Keith Richards, Kanye West, Brian Wilson, Dennis Hopper, Iggy Pop, The Dixie Chicks and many others.
Listen to Johnny Cash's 'God's Gonna Cut You Down' on the singer's American V: A Hundred Highways, and in the song's official music video.
You can watch the horror drama on Showtime.
The drama itself is dull, as it not only went eternally woke with its 'diverse' casting, but also adds subplots that were not in the two previous movies or in the original novel. The music used on its soundtrack does improve the watch somewhat though.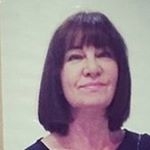 Latest posts by Michelle Topham
(see all)