Iconic American pop and jazz singer songwriter Johnny Mathis' 'Chances Are' was played on the latest episode of the teen drama series Riverdale last night — Riverdale, Season 5, Episode 7, " Chapter Eighty-Three: Fire in the Sky", which aired on March 10th, 2021.
The song was heard during a flashback to the diner when a light beams in and everyone goes outside.
Johnny Mathis' 'Chances Are' was first released in August, 1957 and immediately became a new hit for the singer being certified Gold. It was then included on his 1958 album Johnny's Greatest Hits.
He also re-recorded the song with Liza Minelli in 1996 for her album Gently.
In 1998, the song was inducted into the Grammy Hall of Fame as one of the most-recognized and most-liked songs of the last few decades.
Listen to Johnny Mathis' 'Chances Are' as heard on Riverdale on the single release version of the song below.
There is also a beautiful live performance of the song Mathis' gave many many years ago that is well worth a watch below.
Riverdale itself, which has descended into an absolute mess of a terrible show in recent seasons, is currently airing on The CW and has already been greenlit for a sixth season.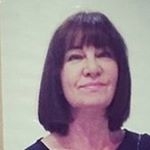 Latest posts by Michelle Topham
(see all)