It was the next-to-last-ever episode of the comedy drama series Shameless tonight, and one that still kept on with the show's tradition of using standout contemporary music for its soundtrack.
Even when the scene in the episode was pretty damned traumatic (Frank, how dare you??)
Take tonight's show — Shameless, Season 11, Episode 11, "The Fickle Lady Is Calling It Quits" — with its use of Joji's 'High Hopes' (feat. Omar Apollo), which played during the scene where Frank was reading the letter he wrote to the Gallagher family, and then as he injected himself with a bunch of drugs.
Is Frank dead? We'll find out next week.
Joji's 'High Hopes' (feat. Omar Apollo) is from the Japanese singer songwriter and record producer's 18-track second studio album Nectar, which was released in 2020 via 88Rising Records.
His collaboration with Mexican singer songwriter Omar Apollo for the song is just one of several collaborations on the album.
Nectar itself was a commercial success for Joji, making it onto the charts in 18 countries, including the United States.
It charted the highest in Australia, where it made it to the #1 spot, followed by New Zealand at #2 and on the Billboard 200 chart in the United States at #3.
Listen to Joji's 'High Hopes' (feat. Omar Apollo) as heard on tonight's Shameless in the song's music video and on Joji's newest album Nectar.
The song is mellow and cool, and quite a bit sad when you think about the Shameless scene it musically illustrated.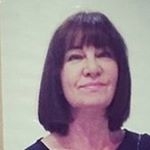 Latest posts by Michelle Topham
(see all)