While the Taiwanese film Marry My Dead Body features an interesting premise (a homophobic straight police officer is forced to marry a gay man who just happens to be a ghost), it isn't carried out particularly well.
Hint, the film is dull, trite, tries way to hard, overly long and nowhere near as funny as the trailer hints.
That being said, if you are looking for a gay-focused movie that might be a bit more unusual than some of the others, and you like a bit of silliness, Marry My Dead Body premiered worldwide on Netlifx this weekend and so should finally be available in your region of the world months after its initial Taiwanese release.
Along with its quirky plot, Marry My Dead Body also features several cool songs on its soundtrack.
They include Taiwanese superstar Jolin Tsai's 'Untitled', the Marry My Dead Body theme song, which is played over the movie's end credits.
It is a romantic and sweet song and, as usual, her vocals are seriously on point.
That song was released by the wonderful Jolin Tsai back in December, 2022, a month after the film premiered at the Tapei Golden Horse Film Festival, and has gone on to be a big hit for the iconic Taiwanese singer.
Listen to Jolin Tsai's 'Untitled', the Marry My Dead Body theme song in the quirky music video, which features scenes from the film, and on the Spotify player.
Tsai also gave a gorgeous one-take live performance of the track via the Sony-owned The First Take YouTube channel back in June you can watch below. (Because, man, she's phenomenal live)
Marry My Dead Body was directed Cheng Wei-hao and stars Greg Hsu, Austin Lin, and Gingle Wang.
You can watch the Taiwanese movie in most areas of the world now via Netflix.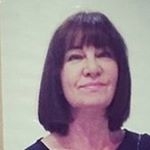 Latest posts by Michelle Topham
(see all)