Jon Batiste's 'Saint James Infirmary Blues' showed up on the latest episode of the HBO crime drama series True Detective this week — Season 3, Episode 8, "Now Am Found" (24th February, 2019).
The song was one of two Jon Batiste tracks played on this week's show, and was heard at the end of the episode during the last scene and over the end credits.
Jon Batiste's 'Saint James Infirmary Blues' is from the musician and band leader's latest album Hollywood Africans.
Released in 2019, it hit the number 33 spot on the Billboard United States Top Current Albums chart, and was an album that featured Batiste at the piano alone more than it did him playing with anyone else.
'Saint James Infirmary Blues', of course, is a cover of the 1928 Louis Armstrong classic. It was produced by T Bone Burnett.
As for Jon Batiste, while still only 32-years-old, he has already had an extensive career as a musician and bandleader performing with the likes of Stevie Wonder, Ed Sheeran, Prince and Lenny Kravitz.
He is currently the most well-known, however, as the bandleader of Stay Human — the house band on The Late Show with Stephen Colbert.
Listen to Jon Batiste's 'Saint James Infirmary Blues' in the video below. You can hear his newest album Hollywood Africans in the Spotify widget below that.
Find out more about the latest season of True Detective at HBO.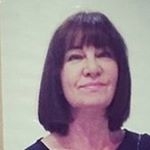 Latest posts by Michelle Topham
(see all)