American singer songwriter Jonathan Clark's 'Have You Ever Seen The Rain' was featured on the new episode of the CBS series NCIS on Tuesday night — Season 16, Episode 5, "Fragments".
It was the track played at the end of the episode.
Clark's 'Have You Ever Seen The Rain', of course, is a cover of the classic Creedence Clearwater Revival. Written by John Fogerty, and released in 1971, the song was often said to be about the Vietnam War and the disillusionment people felt about America and its democracy.
Fogerty himself, however, said the song was written about the falling apart of Creedence Clearwater Revival, as his brother Tom left the group.
As for Jonathan Clark, he is a bass guitarist and singer songwriter who has toured with a slew of major artists, including Stephen Bishop, Peter Cetera, and Glenn Frey.
He recently released his debut album 'I'm Just Sayin" on Blue-C Records. You can learn more about him on his website.
And, of course, listen to his gorgeous cover of 'Have You Ever Seen The Rain' in the video below and in the Spotify widget below that. The track has just been released, and is currently available on iTunes and Amazon, as well as on other digital music platforms.
Related: Listen to Jon Bryant's 'At Home' from NCIS — it is so pretty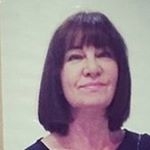 Latest posts by Michelle Topham
(see all)