American/Canadian folk singer Joni Mitchell's 'Both Sides Now (Live)' was that cool folk track playing on the new Irish musical comedy movie Flora and Son this week on Apple TV Plus.
The song is heard on the film during the scene where Jeff sends the song to Flora.
Advertising
While the song was written by Mitchell, and has since gone on to become a Joni Mitchell classic loved by tens of millions, 'Both Sides Now' was first recorded by Judy Collins in 1968.
When was Joni Mitchell's 'Both Sides Now (Live)' recorded and released?
Mitchell's original version of 'Both Sides Now' then came out in early 1969 on the singer's second album Clouds.
Her version of the song then became one of Mitchell's most well-known and well-loved songs,  charting in five countries at the time of its release and with its best performance in the U.S.
In that country, it ranked high on the Billboard Adult Contemporary chart (#3), the Cash Box Top 100 (#8) and on the prestigious Billboard Hot 100 (#8).
'Both Sides Now' has since been named one of the best songs ever written/recorded by several high-profile music critics, and has also been recorded by many other singers including Clannad in collaboration with Paul Young, and Dexys Midnight Runners.
Advertising
Joni Mitchell's 'Both Sides Now (Live)' has appeared on several of the singers live albums, including Joni Mitchell: Live at the Second Fret 1966, which means it was actually recorded before the Judy Collins' version came out.
Listen to Joni Mitchell's 'Both Sides Now (Live)' as heard on Flora and Son in a live performance she gave of the song at the Isle of Wight Festival in 1970 below, as well as the original version of the song on her Clouds album.
You can stream Flora and Son via Apple TV Plus (except in Ireland) now. It is a film that is quite surprising, and with a plot direction I did not expect.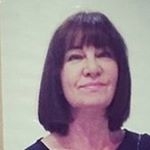 Latest posts by Michelle Topham
(see all)