Canadian singer songwriter Joshua Hyslop's 'Come Away' was featured on the USA Network's Royal Pains this week — (Season 8, Episode 4 – "Doubt of Africa"). The song is from his In Deepest Blue album.
An album that was released last year and is the first album Hyslop wrote in Nashville rather than in his native Canada.
And Joshua Hyslop is an interesting singer. Not just because his songs are so beautiful, but also because he has spent weeks on the road in the last couple of years going to the homes of fan after fan, playing a concert for them, their family and friends, staying the night and then moving on to the next town. Now that's a novel way to get to know your fans, and to create new ones.
Watch Joshua Hyslop give a live performance of his beautiful song 'Come Away' in the video below. You can buy his latest album now.
And, if you love music featured on TV series, you will find a lot more great music in Leo Sigh's TV and Movie Music category.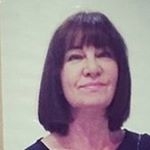 Latest posts by Michelle Topham
(see all)