Along with its high drama and ultra-craziness, each new episode of Stranger Things keeps giving us superb music.
Music like Journey's 'Separate Ways (Worlds Apart)' (Bryce Miller/Alloy Tracks Remix), which played right at the end of the extended episode of the show — Stranger Things, Season 4, Episode 8, "Chapter Eight: Papa" — and is still a helluva banger decades after its release.
Advertising
Journey's 'Separate Ways (Worlds Apart)' was released as the lead single from the American rock band's eighth studio album Frontiers, which came out in 1983.
The song was a big hit in the United States when it came out, making it to the top spot on the Billboard Hot Mainstream Rock Tracks chart, and #8 on the Billboard Hot 100 chart, as well as charting in four other countries.
The 'Separate Ways (Worlds Apart)' music video, however, was much less popular, with fans especially making fun of the band playing instruments that simply weren't there. Something even band members found difficult to explain, even years later.
Consequently, the video went down in history as one of the worst, and unintentionally funniest, music videos ever filmed.
Advertising
Years later, even band keyboardist Jonathan Cain admitted "I will never live down those air keyboards". Awwwww, poor guy.
Personally, as a music journalist who has probably watched many more music videos than anyone reading this, I have seen videos that are a helluva lot worse.
Besides, that song is still such a damn banger, nothing eclipses that, eh?
Listen to Journey's 'Separate Ways (World Apart)' (Bryce Miller/Alloy Tracks Remix), the creepier version heard on Stranger Things in the video, on the show's Season 4 soundtrack album, and in the band's original music video — all below.
And, of course, listen to more music from every season of Stranger Things here on Leo Sigh.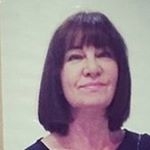 Latest posts by Michelle Topham
(see all)