English post punk indie rock band Joy Division's 'Disorder' was played on the soundtrack of the first episode of Peaky Blinders this week — Peaky Blinders, Season 6, Episode 1, "Black Day".
The final season of the British crime drama was released on Netflix late last week.
The song is the first track from the band's debut studio album Unknown Pleasures, which came out in June, 1979 on the Factory Records label.
The album made it to #71 on the UK Albums chart, and #1 on the New Zealand albums list upon release.
It really began to sell, however, when Joy Division's lead singer Ian Curtis sadly committed suicide the following year at the age of just 23.
Since its release, Unknown Pleasures has become an album many critics name as one of the beset albums of all time.
Rolling Stone, NME, Spin and Mojo also placed it on their Top 100 or Top 50 albums lists.
As for Joy Division, the band released one more album — Closer — just a couple of months after Curtis' death.
They then rebranded themselves as New Order, and went on to release even more superb music for another decade before they eventually broke up.
They got back together in 2011, however, and have been releasing new music ever since.
New Order's most recent full-length album came out in 2015, followed by an EP in 2017 and live albums in 2019 and 2021.
Listen to Joy Division's 'Disorder' as heard on Peaky Blinders last night in the video, and on the band's Unknown Pleasures album.
Watch Season 6 of Peaky Blinders on Netflix.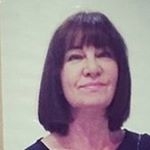 Latest posts by Michelle Topham
(see all)