English indie rock band Joy Division's 'Twenty Four Hours' was played on the Apple TV Plus sci-fi series Invasion recently — Invasion, Season 2, Episode 2, "Chasing Ghosts".
The song was first heard playing as Jamila is listening to the song on headphones in the middle of the episode, and as she is telling herself she will find Casper.
She then sets off to do just that.
The track then plays again over the episode's end credits.
When was Joy Division's 'Twenty Four Hours' released?
'Twenty Four Hours' was one of the songs released on the band's second and, as it turned out, final studio album Closer which was released in July, 1980.
The album came out just two months after band lead singer and songwriter Ian Curtis committed suicide.
Curtis himself was one of the songwriters of 'Twenty Four Hours' creating such beautifully-written lyrics for the song as:
So this is permanent, love's shattered prideWhat once was innocence, turned on its sideA cloud hangs over me, marks every moveDeep in the memory, what once was love
The Closer album went on to become the indie band's biggest hit, charting at #6 on the UK Albums chart, and at #3 in New Zealand.
It was also named as one of the best albums of the year by several music outlets, including NME and Rolling Stone.
Listen to Joy Division's 'Twenty Four Hours' as heard on Invasion in the video, and via the band's Closer album on Spotify.
Oh and, by the way, while the music used on the series' soundtrack is excellent, the acting is pretty bad and the writing is even worse.
In other words, if you haven't watched Invasion yet, I would say don't as it will drive you insane with just how bad it turned out to be.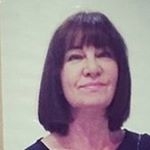 Latest posts by Michelle Topham
(see all)