Juice Newton's 'Queen of Hearts' accompanies Candy realizing it is difficult to get rid of blood
American country and pop singer Juice Newton's 'Queen of Hearts' was one of several hit 1980s songs that were featured on the Love and Death soundtrack this week — Love and Death, Episode 4.
In this case, Newton's song was the one playing on the radio as Candy is driving after killing Betty and realizes, even though she showered, she still has blood on her face.
Juice Newton's 'Queen of Hearts' was released in 1981 and, while it became a huge hit for the then-young American singer, it was not actually the first time the track had been released. Nor was it written specifically for Newton.
Instead, 'Queen of Hearts' was written by a member of Emmylou Harris's band, Hank DeVito, and was first released by Welsh singer Dave Edmunds on an album he released in 1979.
Juice Newton's cover of the song came out as the second single from the singer's third studio album Juice.
'Queen of Hearts' became the New Jersey native's second enormous hit song.
The track went on to chart very high on four American charts, with outstanding rankings at #2 on the Billboard Hot 100, the Cash Box 100 chart and the Adult Contemporary chart.
It also climbed high on charts in 10 other countries, with most rankings in the Top 10.
In recent years, 'Queen of Hearts' has also become popular with music supervisors of American TV shows, not only showing up on Love and Death, but also on shows like The Simpsons and King of the Hill.
Listen to Juice Newton's 'Queen of Hearts' from that driving scene in Love and Death on the singer's official music video for the catchy song, and on her album Juice.
While the American country singer has released more than 20 albums and compilation albums, it is still thought of by music critics as her best.
Love and Death is based on the true story of housewife Candy Montgomery who was accused of murdering her friend Betty Gore with an axe. A crime she was eventually acquitted for by a jury of her peers.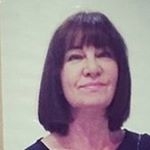 Latest posts by Michelle Topham
(see all)