Listen to Julia Michaels' 'Little Did I Know' from Legacies, Season 3, Ep. 16, "Fate's a Bitch, Isn't It?"
Iowa native, singer songwriter Julia Michaels' 'Little Did I Know' was heard on last night's Legacies — Legacies, Season 3, Episode 16, "Fate's a Bitch, Isn't It?"
The song was played as Josie tells Fitch how the supernatural world has hurt Ethan. It continues playing as Lizzie tells her that Ethan has asked her on a date.
Julia Michaels' 'Little Did I Know' is from the singer's debut studio album Not in Chronological Order, which arrived via the Republic record label in April this year.
The album was not an enormous hit for Michaels, but did hit the charts in five English-speaking countries — the U.S., the UK, Germany, Canada and the UK.
The official music video for 'Little Did I Know' fared much better, gaining the singer over 2.75 million views on YouTube alone.
The video features Michaels surrounded by mirrors while singing to herself. (cont. reading and listen to Michaels' 'Little Did I Know' after the promo…)
Listen to Cloves' 'Nightmare' from Legacies, Season 3, Episode 16
Michaels herself began her music career writing hit songs for other singers, notably Britney Spears, Justin Bieber, Selena Gomez, Gwen Stefani and Shawn Mendes.
Realizing she could write hit songs, and receiving three Grammy Award nominations for some of them, she decided a solo singing career would be her next step.
Michaels released her debut single 'Issues' in 2017. The song was soon certified 4x Platinum, and she was soon well on her way to stardom.
Listen to Julia Michaels' 'Little Did I Know' as heard on Legacies, and a song that is quite heart-catching, in the track's music video and on her album Not in Chronological Order.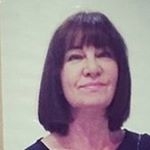 Latest posts by Michelle Topham
(see all)