It is years since I heard this song, but Julian Cope's 'World Shut Your Mouth' used to be playing on my evening playlist several times a week when I was a radio DJ eons ago. It's just such a rocking song.
That song resurrected itself late last month when it appeared on the soundtrack of 'The A Word', the fabulous BBC drama about a family whose 5-year-old son is diagnosed with autism.
'World Shut Your Mouth' is one of his favorite songs. Quite apt for a child with autism, I'd say, and probably says a lot about how he really feels.
As for British rock musician Julian Cope, he released the track back in 1986 as the lead single from his third studio album Saint Julian.
All I can say is it has definitely held up, and is just as fun of a song as it always was. Listen to it below.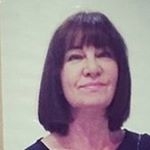 Latest posts by Michelle Topham
(see all)