As the so-called 'comedy drama' And Just Like That... continues to be the cesspool of woke garbage that it is, the one redeeming feature of the show is that it has consistently showcased superb songs on its soundtrack.
Songs like British electro-pop duo Jungle's 'Keep Moving', which was played over the credits of last night's episode of the show — And Just Like That…, Season 1, Episode 5, "Tragically Hip".
The London-based Jungle's 'Keep Moving' is the duo's latest single, and is a song that starts out mellow and slow, and then quickly morphs into a very cool disco number.
The same goes for its official music video, which begins with a woman standing languidly against a tree in the courtyard of a deserted building. Until, that is, she notices people rushes into the building and follows them, until to see a group having fun dancing in the empty corridors and rooms.
Of course, she soon joins them, which culminates in a synchronized group dance number.
The video is also one of the 'one shot videos' Jungle has become recognized for producing. You know, those videos that look 'simple', but most be hell to create.
Jungle's 'Keep Moving' is the lead single from the pair's third studio album, Loving in Stereo.
It was released in August of this year on the Caiola and AWAL labels, and is the first Jungle full-length album to come out in three years.
It was also a big hit upon release, making it to the top spot on the U.S. Top Dance/Electronic Albums chart, the UK Independent Albums chart, and on charts in 10 other countries.
Listen to Jungle's 'Keep Moving' as heard on And Just Like That… in the song's official music video, and on their Loving in Stereo album.
It's a track that sounds quite simple when you first hear it, until you realize it's a damned earworm and now you can't get it out of your brain.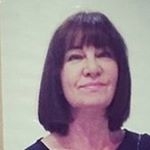 Latest posts by Michelle Topham
(see all)