HBO comedy drama Hacks features a whole slew of superb music in its episodes, including this week's show, which featured K.D. Lang's 'Constant Craving' (Fashionably Late Remix) remixed by Tracy Young on its soundtrack — Hacks, Season 2, Episode 4, "The Captain's Wife".
The upbeat disco song was playing as Ava is dancing on the dinghy, and continues playing over the end credits.
K.D. Lang's 'Constant Craving' was first released as a melancholic ballad way back in 1992 as the lead single from the Canadian singer's Ingénue album.
The song was an enormous success for the singern as the music on it moved her away from her known country music sound to one that was much more mainstream pop in scope.
'Constant Craving' went on to win Lang a Grammy Award, and to catapult her Ingénue album onto the album charts in seven countries, making it to #1 in New Zealand, and #3 in the UK and Australia.
It also charted at #18 on the Billboard 200, and was itself nominated for a Grammy for Album of the Year and Best Engineered Non-Classical Album.
K.D. Lang's 'Constant Craving' (Fashionably Late Remix), which was played on Hacks last night, is a much more upbeat, faster-paced disco version of the track.
A version that, while it doesn't have the emotional impact of the 1992 original, is still damned cool in its own right.
Listen to 'Constant Craving' in the (Fashionably Late Remix) version's official music video, which is wonderfully populated by a whole bunch of cardboard cutouts of the singer disco in various outfits dancing to the track.
Hacks is now streaming on HBO Max.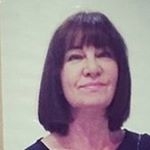 Latest posts by Michelle Topham
(see all)