While I love Amazon Prime's Invincible because I am a huge anime fan, I am also enjoying the superhero series due to the stellar music chosen for its soundtrack.
Music like last night's Bleached, and K. Flay's 'I Like Myself (Most of the Time)', which were both played on Invincible, Season 1, Episode 7, "We Need To Talk" — which aired on April 23rd, 2021.
The song was heard playing on the radio as Mark, William and Amber are in the car.
K. Flay's 'I Like Myself (Most of the Time)' is from the American musician's third studio album Solutions.
That album was released by the artist in July, 2019 via Interscope Records.
An album that wasn't a huge hit for the American artist in her home country, but that charted well in Australia.
The track was written by K. Flay (aka Kristine Flaherty) and musician, producer and songwriter Justin Thomas Daly (aka JT Daly).
It is a song that states while other people are desperate to get others to like them, she likes herself and is happy with herself just as she is.
As we all should be.
While, at the same time, there are times where she doesn't particularly like herself. Just like all of us, eh?
Listen to K. Flay's 'I Like Myself (Most of the Time)' as heard on this week's episode of Invincible in the video, and on her album Solutions below.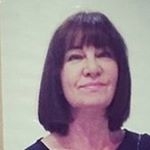 Latest posts by Michelle Topham
(see all)