Oh this is delicious.
The KAAZE & Maddix 'People Are Strange' Festival Mix, featuring Nino Lucarelli — that superb electro dance track which was featured on the just released Hubie Halloween trailer, and the one millions of people are now going crazy over.
That's because the KAAZE & Maddix' 'People Are Strange' Festival Mix is a wonderful electro dance remake of the classic The Doors track but, in this case, faster, more upbeat and, if possible, even cooler?
The song is also a remake by Swedish electronic dance music producer KAAZE that is probably not particularly surprising.
Not when you know he grew up with his childhood music influences being classic bands like The Doors, Whitesnake and Earth, Wind and Fire.
Songs like 'People Are Strange' have obviously stuck in his head from those times and, now that he has the professional ability to recreate them, he is damned well going for it.
Of course, the KAAZE & Maddix 'People Are Strange' Festival Mix is not the first time The Doors' track has been covered.
There have also been well-known covers from luminaries like English indie rock band Echo & the Bunnymen and the American rock band Evanescence that have been very successful for them.
KAAZE & Maddix's version is a bit more danceable and a bit funkier, though, which is one reason people love it so much.
This KAAZE collaboration with Dutch DJ and music producer Maddix is not his first collab either as, in the last few years, he has worked with many other innovative artists including iconic producer and DJ Tiësto, Disco Fries, KSHMR, Elle Vee and German duo touloud.
Listen to KAAZE & Maddix's 'People Are Strange' in full below. You can also watch and listen to the song on the Hubie Halloween trailer down there as well.
Hubie Halloween — the new Adam Sandler movie — released on Netflix this week.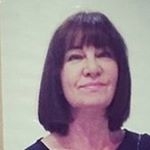 Latest posts by Michelle Topham
(see all)