The new Netflix documentary Heart of Invictus might be being generally slammed by the public (people are tired of Prince Harry and his constant whining about being "a victim"), but it does feature some inspiring stories of service men and women who were injured while doing their military duty, as well as excellent music on its soundtrack.
Songs like Kaiser Chief's 'Ruby', which was played live by the British indie rock band during the 2022 Invictus Games ceremony.
It plays as the UK team dance to the song, and as we see shots of various team members from around the world.
When was Kaiser Chief's 'Ruby' released?
The track was first released by the British band in February, 2007 as the lead single from their second studio album Yours Truly, Angry Mob, which came out via the Polydor and B-Unique record labels.
The song went on to become one of the biggest-selling tracks of the year and, more than 15 years later, is still known as one of the band's most popular songs having sold more than 1.2 million units in the United Kingdom alone.
Kaiser Chief's 'Ruby' also charted in 16 countries, hitting the top spot on charts in Scotland and the Czech Republic, as well as hitting #1 on the UK Singles chart.
Listen to Kaiser Chief's 'Ruby' as performed by the band on the Heart of Invictus soundtrack on their Yours Truly, Angry Mob album via Spotify below.
The track has almost 260 million streams on Spotify so far.
You can also hear the track via the song's music video, which has over 52 million plays on YouTube alone.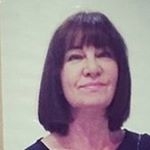 Latest posts by Michelle Topham
(see all)