American jazz saxophonist Kamasi Washington's 'Truth' was that piece of jazz music featured on the final episode of Homeland last night — Homeland, Season 8, Episode 12, "Prisoners of War" (aired on April 27th, 2020).
The track was heard on the series finale during the last scene as Carrie is at a Kamasi Washington concert in Russia exchanging intel, and as Saul reads information she sent him in America.
Washington's 'Truth' is an over 13-minute long piece from an EP the musician released on the Young Turks record label in 2017.
Called Harmony of Difference, the EP features six tracks but 'Truth' as the last track is more than half the length of the entire EP.
It uses melodies from the previous five pieces to weave a composition that encompasses the sound and feel of the whole EP.
Kamasi Washington is both the band leader on the EP and plays tenor saxophone.
As for Homeland, after eight seasons and 96 episodes, the Showtime series finally ended last night with Carrie becoming a double agent as she stopped believing in the United States' government to do what is right.
It finishes with Carrie living in Russia with the spy Yevgeny Gromov, but passing Russian secrets to Saul — making sure to the end she does everything she can to prevent another international crisis.
Listen to Kamasi Washington's 'Truth' — the very last piece of music ever featured on the superb Homeland in the video below. You can also hear the EP it came from in full in the music player below that.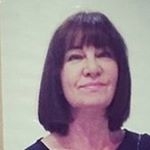 Latest posts by Michelle Topham
(see all)