American rapper and producer Kanye West's 'Monster' was that powerful drum-driven song playing throughout The Witcher Season 2 trailer this month.
'Monster', which also features Jay-Z, Rick Ross, Nicki Minaj and Bon Iver, is the third single from the iconic rapper's fifth studio album My Beautiful Dark Twisted Fantasy.
It is known for its opening roar (by Bon Iver), distorted vocals, its sinister lyrics and, of course, Minaj's superb rap sequence.
The track also came with a music video that, in true 'cancel culture' form, was criticized by many in the media and by people on social media as being 'disturbing' or 'weird', when in reality it was nothing more than West's artistic expression taking form.
Because, of course, jumping on the band wagon and joining the mob these days is more than ever a thing by those who don't seem to be able to think for themselves.
Due to that 'piling on by idiots', the 'Monster' music video is no longer on West's YouTube channel.
Kanye West's 'Monster' itself, however, appeared on the Best of the Year lists at many media outlets, and made it onto three different charts in the U.S., with its highest showing at #15 on the Billboard Hot Rap Songs chart.
Listen to Kanye West's 'Monster' as heard on The Witcher Season 2 trailer on his My Beautiful Dark Twisted Fantasy album, and in the audio video below.
Get its full effect by watching The Witcher Season 2 trailer down there as well.
The Witcher Season 2 is now streaming on Netflix as of yesterday, with a third season already greenlit by the streaming platform.
And, if you are here for the trailer but haven't yet watched the series, I am telling you "Watch it" as, if you enjoy fantasy-based drama, The Witcher is one of the best there is.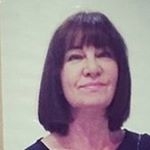 Latest posts by Michelle Topham
(see all)