British-Canadian series The Power continued its run this week with not only some freaky girl-action, but also some rocking songs on the episode's soundtrack.
Songs like Karen O & Danger Mouse's 'Woman', which was played during the episode opening scenes as Tatiana is looking through the curtains as workers in the street below are cleaning graffiti off a wall.
Advertising
Karen O & Danger Mouse's 'Woman' came out in 2019 as a single from the collaborative album Lux Prima that the two recorded together.
Karen O provided the lead vocals and various musical instruments on each track, while Danger Mouse (aka musician Brian Burton) provided backing vocals and a slew of instruments.
Lux Prima is a strange album as it features a whole slew of genres of music from disco and soul to funk pop and orchestral pop. Some of which work, and some of which don't.
The powerful 'Woman' is one of those that does.
The album itself was also a modest success, charting at #1 only in the United States on the Top Tastemaker Albums chart, while hitting other charts much lower down in Australia, France, the UK, Belgium and Scotland.
Advertising
Critics generally liked it, however, with The Guardian and Crack being only two of a handful who rated the album poorly compared to others.
Listen to Karen O & Danger Mouse's 'Woman' as heard at the opening of this week's The Power on that album, and in the song's music video.
You can watch the latest episode of The Power via Amazon Prime Video.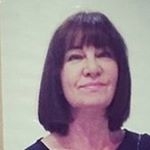 Latest posts by Michelle Topham
(see all)