The Amazon Prime series Hanna is back for its third season this week and, with it, come a fair number of songs most people probably won't have been familiar with before this series began to air.
Songs that include South Korean singer Karen O's 'Anti-Lullaby', which is being used as the somewhat theme song for the action drama.
Like in previous seasons, that song was played this week on Hanna, Season 3, Episode 1, "Résistance", which aired on November 25th, 2021.
Karen O's 'Anti-Lullaby' was released specifically for the first season of Hanna, and has been played consistently on the show ever since.
Even though the title suggests a song that isn't meant to lull someone to sleep, the sweetness, slowness and lyrics suggest otherwise:
Do not sleep, my starling / Sleep, my doe / She is wrapped in curtains laid in snow / She will bury you inside her fur/ Do not sleep / She waits for you to sleep / My breath you breathe / It will carry you
Listen to Karen O's 'Anti-Lullaby' as heard on Hanna over the last couple of years in the video, and on the Spotify player.
There is also an (SEGB Remix) of the song that was played on last night's episode of Hanna, which has not yet been released.
Seasons 1 through 3 of Hanna are airing on Amazon Prime Video.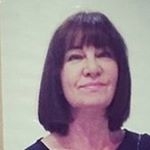 Latest posts by Michelle Topham
(see all)