English rock band Kasabian's track 'L.S.F.' was one of the songs featured on the new episode of the HBO series Ballers on Sunday night — Season 4, Episode 4, "Forgiving Is Living" — September 2nd, 2018.
The track was played as Spencer and Joe head to Lance's office.
Kasabian's 'L.S.F.' is from the band's self-titled debut album. Released in 2003, it was the band's second ever single, and their first ever Top 10 hit. It flew to the Top 10 in the UK upon release, where it stayed for five weeks.
Interestingly too, 'L.S.F.' (Lost Souls Forever) was never meant to be called that at all. It was written by Christopher Karloff and Sergio Pizzorno, with an original title of 'G.S.F' (Good Souls Forever).
But someone at the band's record label misread the G as an L, and so that was the title printed on a demo disc.
Probably presuming the name was now out there, and why f*ck with it, Kasabian stuck with 'L.S.F', and the song has been known as that ever since.
'L.S.F', of course, is a massive power anthem song you can pump your fist to, and one the band's fans sing raucously whenever they play it live.
It is also a brilliant choice for a TV show like Ballers, if you really want your audience to feel the blood pumping power and energy the song has.
Listen to the American version of Kasabian's 'L.S.F' in the official music video below. You can also listen to the album version in the Spotify widget below that.
Listen to Future's 'Thought It Was a Drought' from Ballers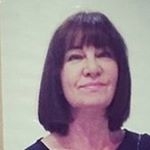 Latest posts by Michelle Topham
(see all)